Max Rack Prevails, Awarded $1.25 Million
12/17/19 — For immediate release — Columbus, Ohio
A federal court jury awarded a $1.25 million verdict to Max Rack, Inc., a Central Ohio developer and designer of the sports-industry recognized Max Rack® self-spotting weightlifting workout system, against Core Health & Fitness LLC, a Vancouver, WA based sport equipment conglomerate for trademark infringement, unfair competition, mismarking equipment and other business law violations.
Bandbell Bars named as must-have gym equipment
Bandbell produces revolutionary resistance training equipment, with a range of flexible bar products.
Patent-pending Domio™ device featured by Man of Many and BroBible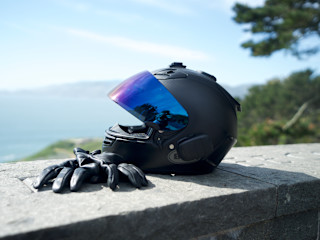 Domio Sports is a Canadian electronics company at the intersection of action sports and technology. The name Domio comes from the words: DOME + AUDIO. Domio is a small, rugged and innovative wearable product that packs a lot of tech and a lot punch.
HOOCH announces VIP events through HOOCH BLACK!
Hooch was founded by a group of friends with extensive knowledge and background in nightlife and tech, and backed by top celebrities in business and entertainment today. HOOCH is an app that gives users a free drink every day at top bars and restaurants around the world for just a small monthly fee.
Hooch has announced that they are launching HOOCH BLACK — a premium concierge service and discovery platform that can not only get you VIP tickets to Coachella, but can actually get them for you at a discount.